Who is Andrew Safer?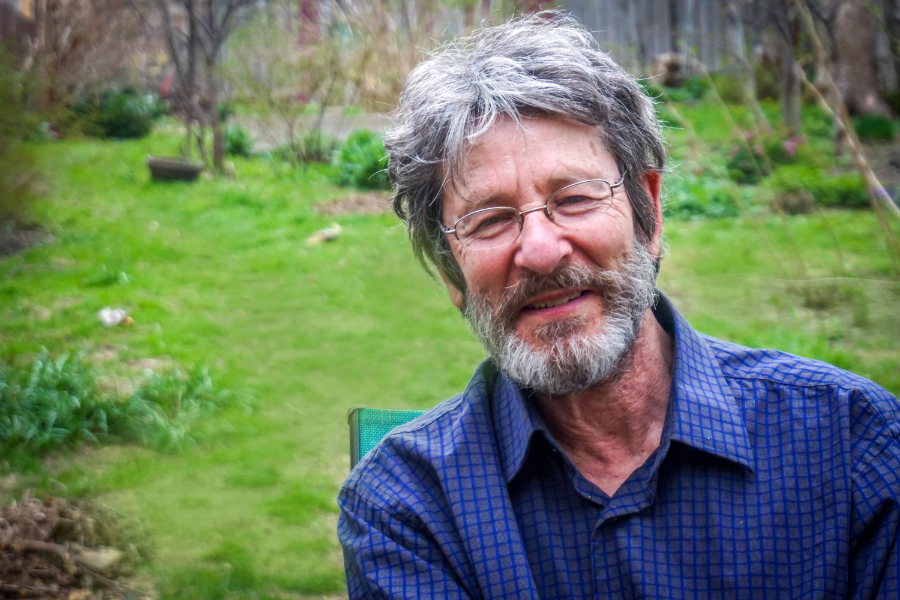 Photo by Sarah Hansen
Andrew Safer is a mindfulness instructor and trainer, program developer, workshop facilitator, and author. A 55-year practitioner of mindfulness-awareness and Zen meditation, he began practicing in the Zen tradition in 1968 while in high school in California, and then continued in the Tibetan Buddhist tradition over the ensuing decades.
After completing training with Shambhala International in Halifax in 1993, Andrew became an authorized meditation instructor. He moved to St. John's, Newfoundland with his wife, Catherine Hogan Safer, in 2008 and began offering Mindfulness workshops and programs in 2010 through the Family Life Bureau, Archdiocese of St. John's.
Since 2010, Andrew has developed and implemented a number of multi-week Applied Mindfulness programs, including Resilience through Mindfulness, Workplace Mindfulness, Mindfulness in Policing, Mindfulness in Recovery (Addictions), Anxiety, Stress & Mindfulness, Mindfulness for Depression, and Suicide Prevention through Mindfulness Training. He also provides one-on-one Mindfulness training and consultations via Zoom.
He has led a weekly meditation and book study since the Spring of 2011, and leads weekend meditation retreats in the Fall and Winter and a week-long silent retreat in the Summer.
Andrew is a member of the faculty of the Atlantic Contemplative Centre in Halifax.
A wide range of organizations have engaged Andrew to deliver Mindfulness workshops, presentations, and training, including Addiction Treatment Services Association, Canadian Breast Cancer Foundation–NL, Canadian Mental Health Association-NL, Desjardins Financial Security Life Assurance Company, Newfoundland and Labrador Hydro, CIBC, Eastern Health, Her Majesty's Penitentiary, Memorial University of Newfoundland, Newfoundland and Labrador Federation of School Councils, Mental Health Commission of Canada, and Professional Engineers and Geoscientists of Newfoundland and Labrador.
Andrew's work in program development began in the early 1990s, when he was co-developer and lead author of Healthy Relationships: A Violence Prevention Curriculum, a 54-session school-based program that has been widely implemented in Canada, the United States, and abroad. He also developed and conducted the Youth in Care Newsletter Project, a 30-session program for youth in care, for Children's Aid Society of Halifax (now Nova Scotia Department of Community Services). Currently in its 23rd year, the Newsletter Project operates under Youth Voices of Nova Scotia, a non-profit organization Andrew founded. He currently serves on the Board of Directors.
While working as a freelance writer, Andrew completed writing assignments for 18 government departments (mostly in Nova Scotia) and wrote more than 400 articles for 60+ magazines, primarily on business and ocean technology issues. Since 2010, he wrote numerous articles for the City of St. John's Ocean Technology Media Program that were published in trade magazines in New York, Houston, Seattle, and the UK.
In 1993, he received a national writing award from the EDI Council of Canada for published articles on technology implementations at the Port of Halifax. In 2014, Progress (Halifax) published "Right Here, Right Now", Andrew's article about Mindfulness and the world of work.
Andrew's book, Anxiety, Stress & Mindfulness: A Do-It-Yourself Guide to Wellness, was released by 2nd Tier Publishing in May 2018. This book is a companion manual for many of the workshop series he currently offers.