SERVICES - WORKPLACE
New to St. John's: Workplace Mindfulness...A weekly mindfulness training program for everyone in your organization, from leaders to front-line staff. The program consists of nine 1- or 1 1/2-hour weekly sessions and a 2-hour intensive for the capstone session at the end. Workplace Mindfulness features training in key mindfulness practices, contextualizing the practices within the work environment, and exploring potential impacts on day-to-day workplace issues.
The program includes:
- The Business Case for Mindfulness
- Under the Hood: Core Practices
- Awareness and Attention: Freeing Yourself from the Trap of Thoughts
- The Big Picture View: Seeing the Forest and the Trees
- The Power of Pausing
- Responding Instead of Reacting
- Building Respectful Relationships
- Navigating Stress and Uncertainty
- Joining Vision and Practicality
This program was conducted with staff and faculty at Memorial University in Fall/Winter 2015. Photo: Courtesy of Memorial University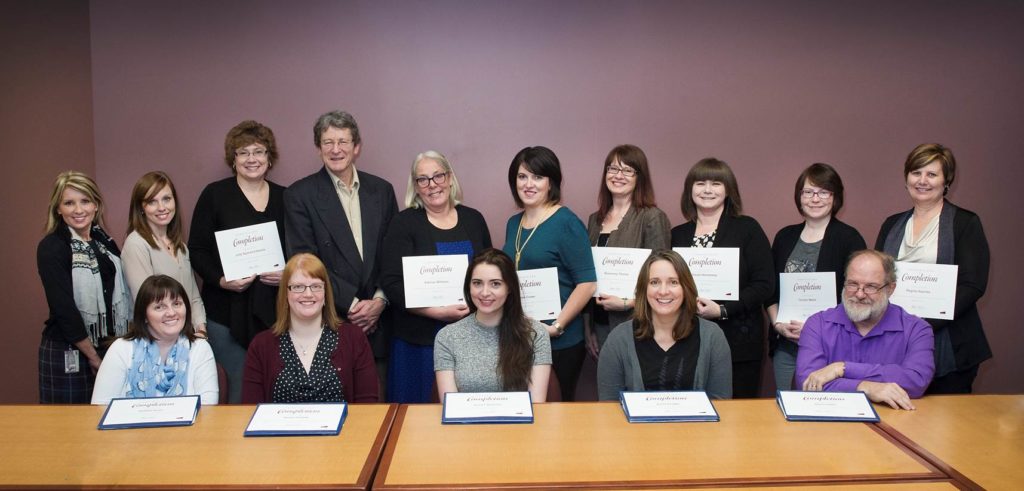 Click here to read the "Workplace Mindfulness" article on Memorial's web site.
Workplace Mindfulness provides training in the skillful use of mindfulness tools and methods that can be used to address the most difficult circumstances in your professional or personal life. When you are feeling highly stressed, overwhelmed, distracted, or overcome with doubts, mindfulness practice reveals a fresh perspective that invites resourcefulness and clarity. Learning to "hold one's seat" cultivates steadiness--even in the midst of chaos. You are less affected by second-guesses, self-criticism, and hesitation, and are better able to move forward with confidence and integrity when action is required.
Click here for more information on Workplace Mindfulness.
Following is a link to the evaluation summary from Memorial University's Workplace Mindfulness program (September to December 2015). Memorial Evaluation Summary
To inquire about the Workplace Mindfulness program: andrew@safermindfulness.com (709) 722-2716
Andrew wrote the article,"Right Here, Right Now",for Progress Magazine, Halifax, August 2014
Mindfulness and Safety
This 2-hour workshop presents mindfulness as a means of developing moment-to-moment attention and situational awareness among staff. Key principles of organizational mindfulness are referenced.
To inquire about this workshop: andrew@safermindfulness.com (709) 722-2716