Mindfulness Training: An Inside Job!

(For information about the upcoming workshop series, "Anxiety, Stress & Mindfulness", please scroll down.)
Safer Mindfulness instruction and training: For dealing with the narrator in our head, relentless parade of thoughts and preoccupations, our reactivity, bewildering emotions, habitual ways we do things, and our perpetual busyness.
Through mindfulness-awareness meditation and related practices--which can be done anywhere, anytime--we begin to develop a way of being that is rooted in sanity and simplicity. We begin to discover insight, intelligence, and compassion, which, as it turns out, have been with us all along!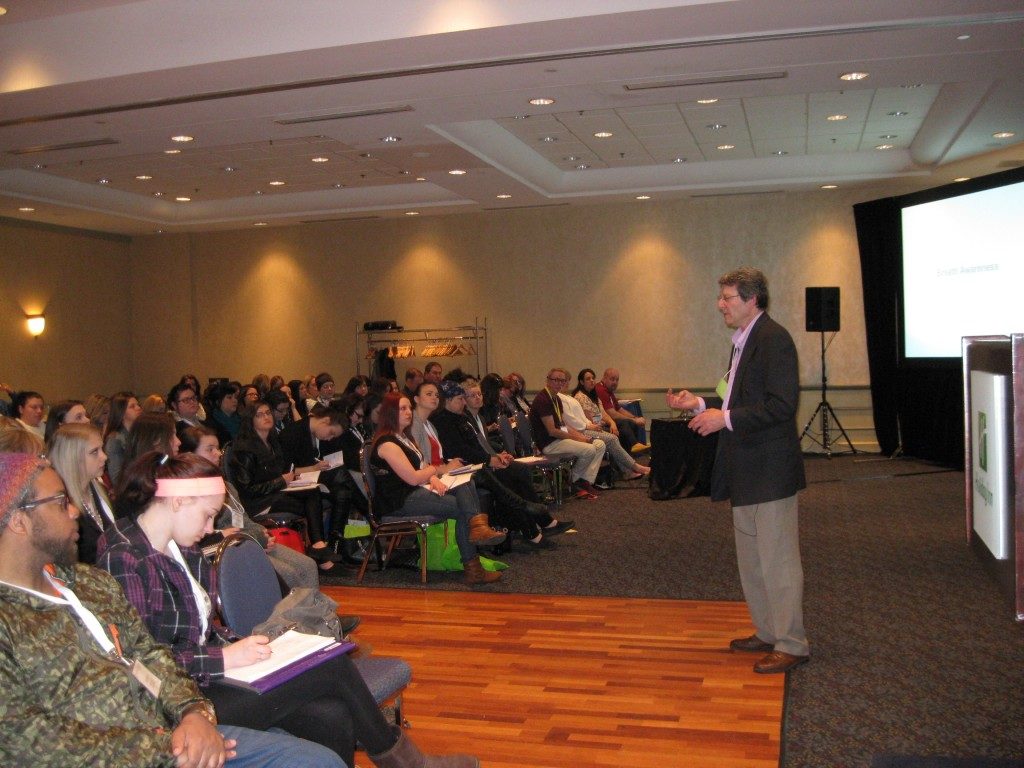 Safer Mindfulness Specializes in Multi-Week Applied Mindfulness Training Programs
Typically, but not exclusively, 1.5-hr. weekly sessions (5 to 12 weeks)
We introduce mindfulness in the context of addictions, anxiety and stress, workplace, etc.
Presentations, discussions in pairs and in the group, and Q&A
"Homework": Mindfulness practice and readings
Meet via Zoom video conferencing—join from any location--or in person
Click here for Program descriptions and evaluation outcomes. 
Anxiety Relief Project Facebook-Live Talk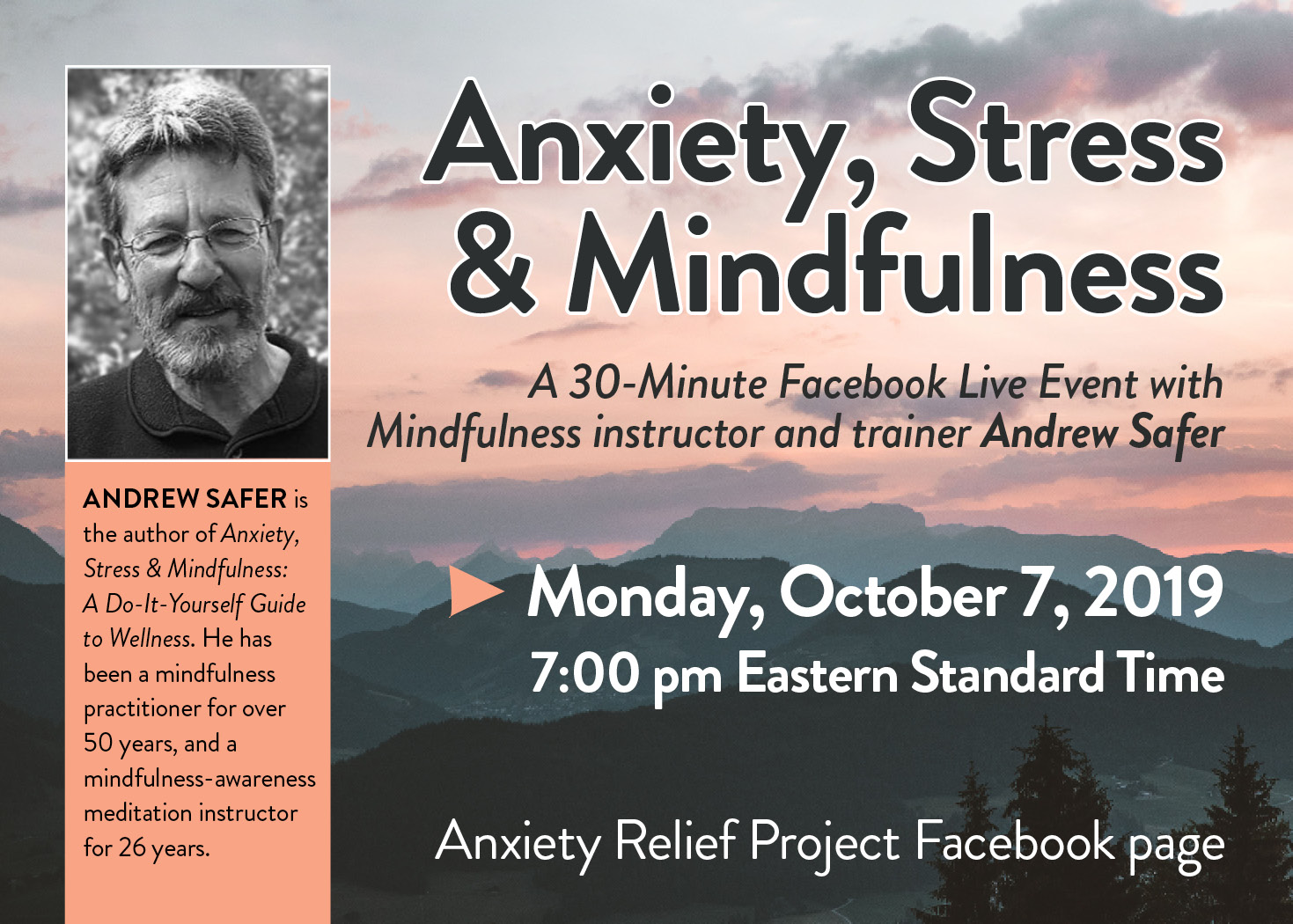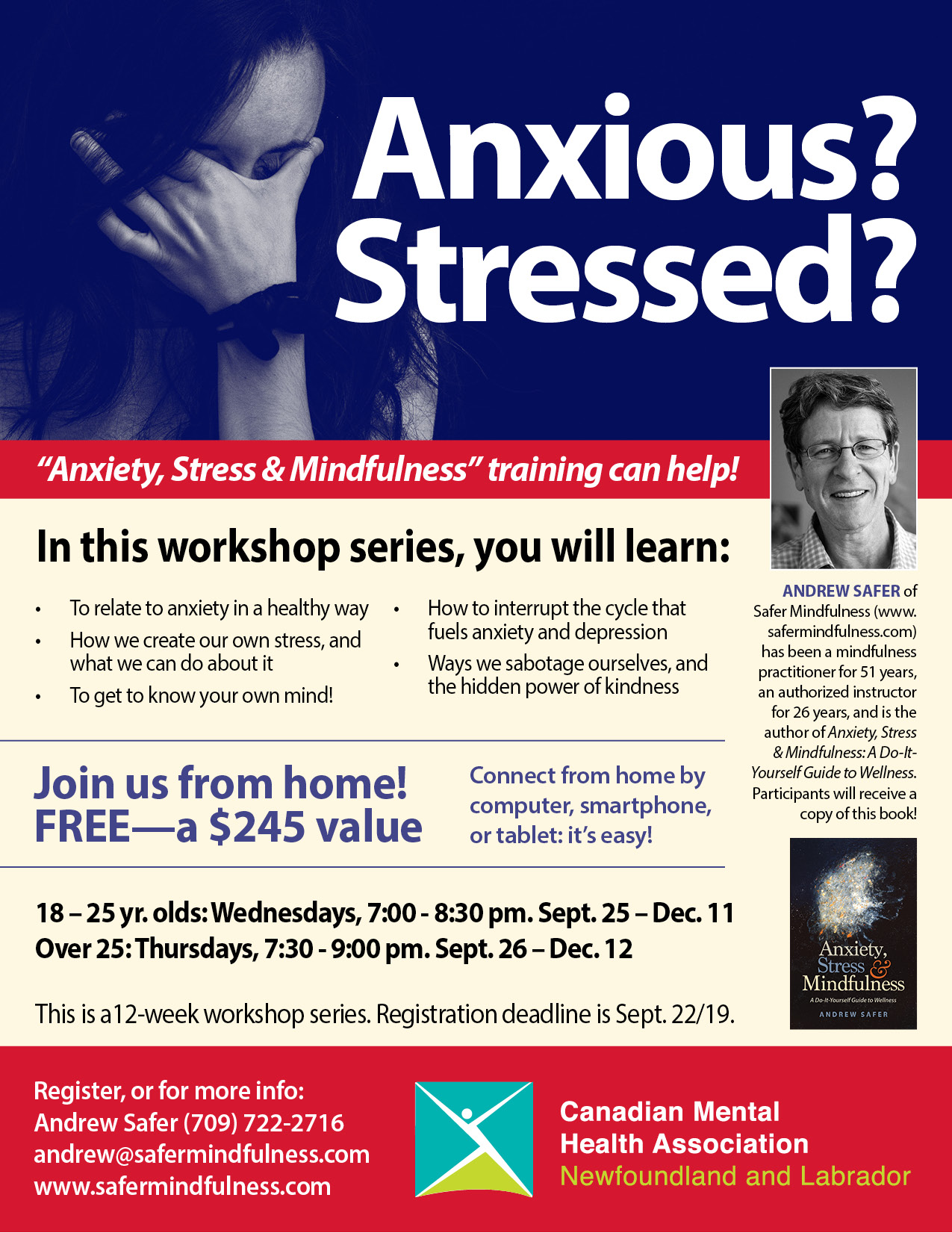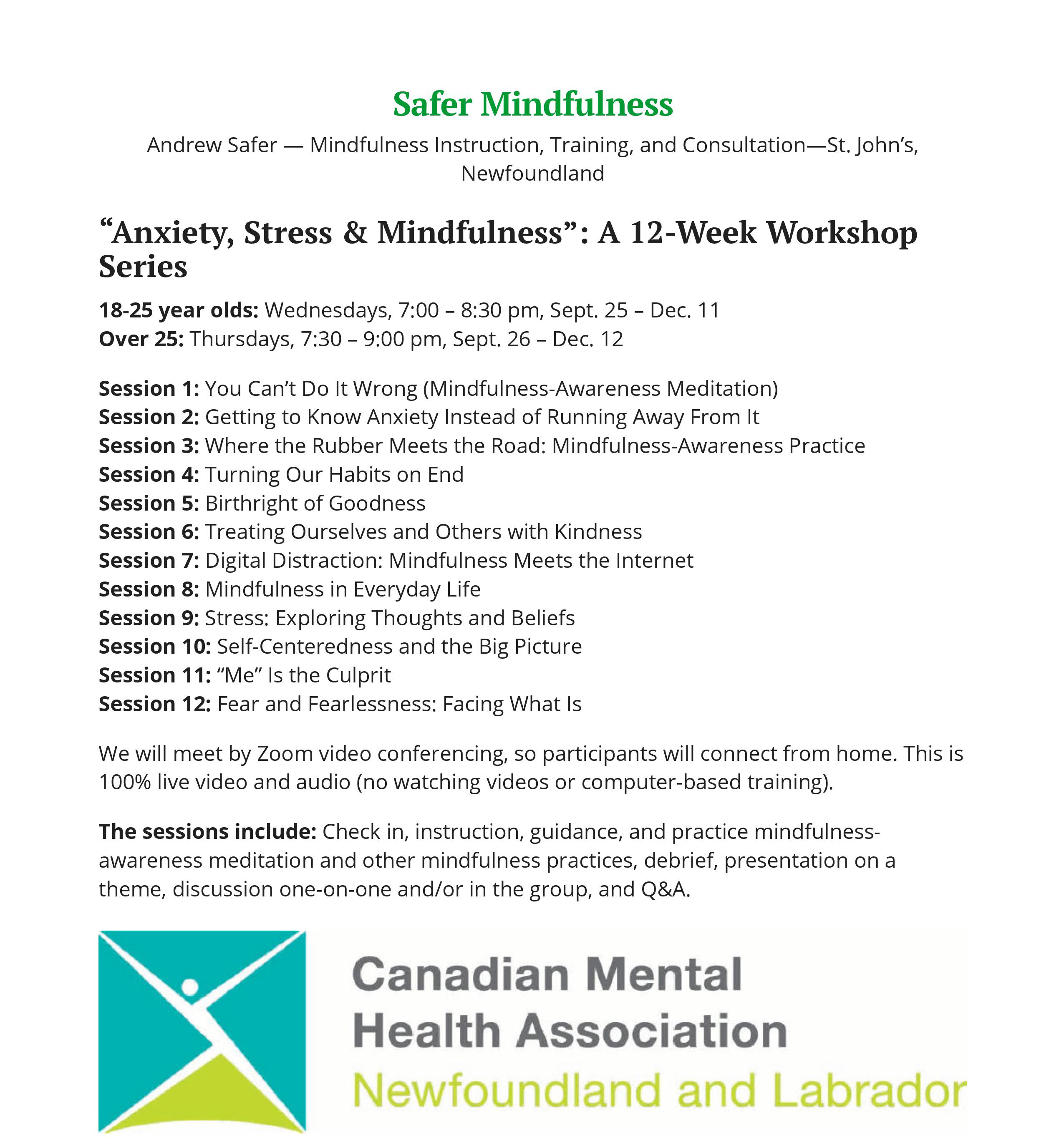 Anxiety, Stress & Mindfulness: Workshops Starting Sept. 25th
(Click links below...)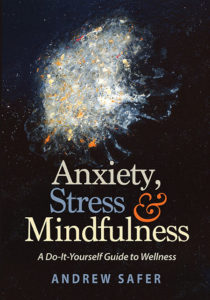 Weekly Mindfulness Group
Every Monday night, our mindfulness group meets at The Lantern, 35 Barnes Road (Oak Room, 2nd Floor). Everyone is welcome: no experience is required.
(The exception is on statutory holidays, The Lantern is closed and we meet elsewhere. Contact us in advance for the location.)
Arrive at 7:00 pm for a 7:15 pm start: sitting and walking meditation practice, and discussion.
Newcomers: e-mail us to arrange to meet at 6:30 pm for mindfulness-awareness meditation instruction.
There is no fee. Contributions towards rent are gratefully accepted.
---
Safer Mindfulness workshops and training combine 51 years of experience in mindfulness practice with 26 years in mindfulness instruction, program development, and workshop facilitation.
Providing instruction and training in applying ancient wisdom and methods to address everyday challenges with clarity and resourcefulness