Mindfulness Training: An Inside Job

Mindfulness Training helps us develop non-judgmental, present-moment awareness. We get to know our own minds: the narrator in our heads, the relentless parade of thoughts, our reactivity, habitual ways we do things, our insights, our moods, preoccupations, shying away from difficulties, moments of non-busyness...the rich stew that's bubbling just beneath the surface.
Key to Mindfulness Training is the meditation instruction and guidance that sets us on the path of practice, helps us through our initial obstacles, and encourages us to keep making an effort when there might be something else we would rather be doing!! But the most important part of the training is our own exertion as we become familiar with the practice of meditation, and discoveries along the way.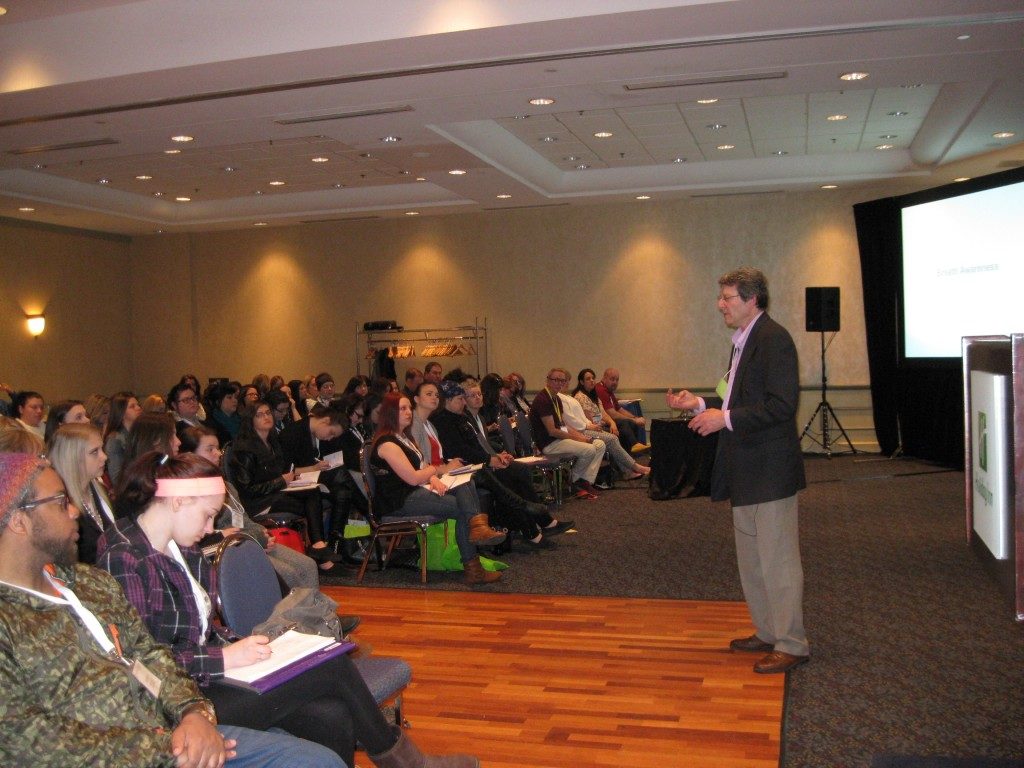 Safer Mindfulness Specializes in Multi-Week Applied Mindfulness Training Programs
Typically, 1.5-hr. weekly sessions for 7-12 weeks
Mindfulness is introduced in relation to the program's focus (addictions, anxiety, building resilience, workplace, etc.)
There are presentations on topic areas, discussion in pairs and in the group, and Q&A
"Homework" includes mindfulness practice, readings, and worksheets
We meet via Zoom video conferencing—join from any location
Program descriptions and evaluation outcomes. 
The next program is "Anxiety, Stress & Mindfulness", a 12-week workshop series, beginning in late September 2019—restricted to residents of Newfoundland and Labrador.
In June 2018, Andrew Safer's Mindfulness book was published by 2nd Tier Publishing.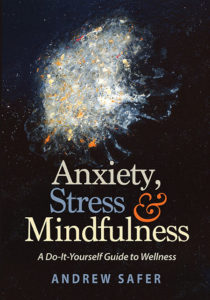 If you are a meditator, consider joining our Summer Retreat: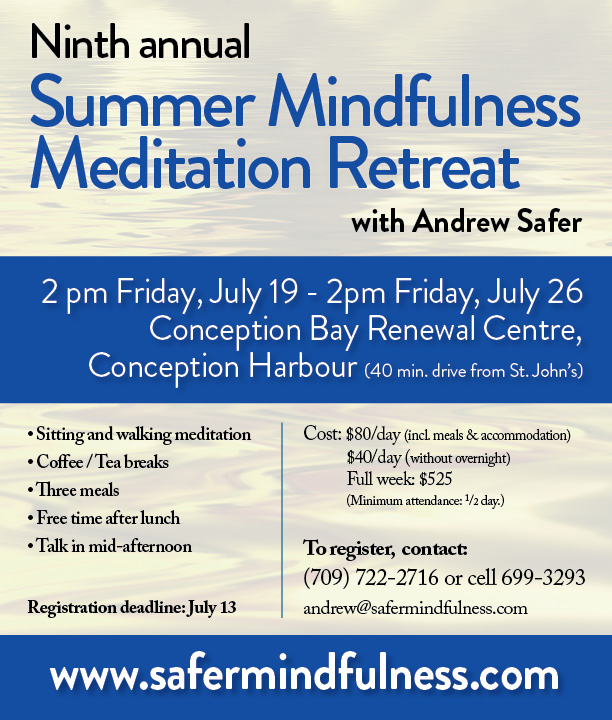 Weekly Mindfulness Group
Every Monday night, our mindfulness group meets at The Lantern, 35 Barnes Road (Oak Room, 2nd Floor). Everyone is welcome: no experience is required.
(The exception is on statutory holidays, The Lantern is closed and we meet elsewhere. Contact us in advance for the location.)
Arrive at 7:00 pm for a 7:15 pm start: sitting and walking meditation practice, and discussion.
Newcomers: e-mail andrew@safermindfulness.com to arrange to meet at 6:30 pm for mindfulness-awareness meditation instruction.
There is no fee. Contributions toward rent are gratefully accepted.
---
Safer Mindfulness workshops and training combine 50 years of experience in mindfulness practice with 25 years in mindfulness instruction, program development, and workshop facilitation.
Providing instruction and training in applying ancient wisdom and methods to address everyday challenges with clarity and resourcefulness