Engineers and Geoscientists Learn Mindfulness for the Workplace During Pandemic
Eighty-four certificates of completion were awarded to professional engineers, geoscientists, and engineering students who attended the workshop series "How to build professional resilience through mindfulness training: A four-part PEGNL professional development series for engineering & geoscience professionals and students."
The series took place in June, July and September 2020 through a collaboration between Safer Mindfulness, Memorial University, Professional Engineers and Geoscientists of Newfoundland and Labrador, and the Canadian Engineering Education Challenge.
The sessions were presented from St. John's, Newfoundland, and conducted online through Zoom.
Andrew Safer, founder of Safer Mindfulness, provided the mindfulness instruction and training, and partnered with Dr. Janna Rosales, Faculty of Engineering and Applied Science, Memorial University, on delivering the program content.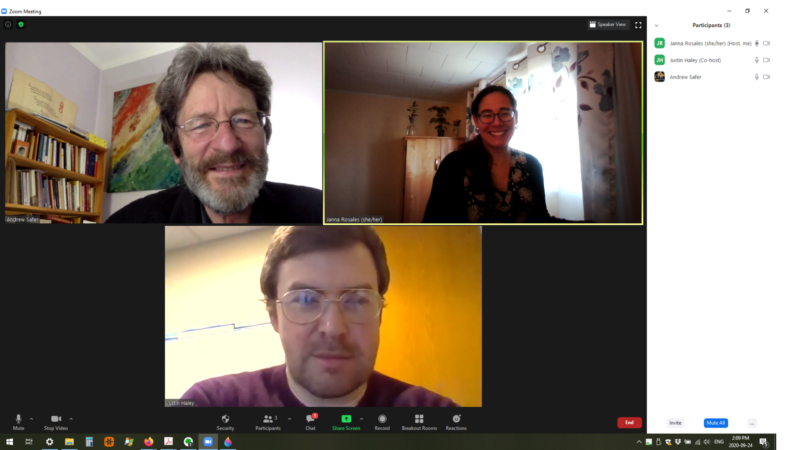 The first group attended four weekly one-hour sessions, and the second and third groups attended a four-day intensive of consecutive one-hour sessions. The session topics were:
#1 Navigating stress and uncertainty through mindfulness
#2 How mindfulness can support innovation and problem-solving
#3 Build more productive and respectful relationships with mindfulness
#4 How to upend digital distraction through mindfulness
Support was provided by the Accelerator Fund through the Office of Public Engagement at Memorial University.
"The Professional Resilience and Mindfulness training series has helped many of our members gain valuable skills to help with maintaining focus, problem solving, dealing with distractions and much more. Andrew & Janna present the material in a comprehensive, easy-to-understand and engaging manner which has contributed to incredibly positive participant feedback."
–PEGNL testimonial