ANXIETY, STRESS & MINDFULNESS WORKSHOP SERIES
Find out how you can get to know stress and anxiety, and begin to work with them. Start to see "the monster under the bed" and life's pressures in an entirely new light. 
When: Mid-January 2019 – Dates TBD
Pacific: 4:00 – 5:30 pm
Mountain: 5:00 – 6:30 pm
Central: 6:00 – 7:30 pm
Eastern: 7:00 – 8:30 pm
Atlantic: 8:00 – 9:30 pm
Newfoundland: 8:30 – 10:00 pm
Where:
Participate from your home (via Zoom video conferencing).
Who Is it For?
Anyone who is challenged by anxiety and/or stress either professionally or personally, and anyone who would like to learn mindfulness-awareness meditation and related practices and teachings and develop a home practice.
Presenter: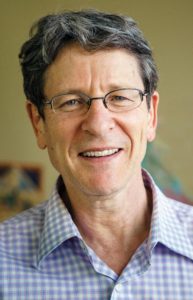 Andrew Safer of St. John's, Newfoundland has been an authorized meditation instructor for 25 years. He has presented a variety of mindfulness-awareness workshops and programs, including "Navigating Anxiety and Stress through Mindfulness", since 2010. Andrew develops and implements mindfulness training programs for the healthcare, education, criminal justice, and business sectors. This interactive workshop series is based on his new book, Anxiety, Stress & Mindfulness: A Do-It-Yourself Guide to Wellness (2nd Tier Publishing). www.safermindfulness.com
About the Series:
Learn:
How to start working with anxiety and stress, instead of fighting or avoiding them.
To distinguish between normal and problematic anxiety.
A variety of mindfulness-awareness practices.
How to ground yourself when experiencing difficult circumstances.
How to relate to thoughts and emotions in a healthy way.
How to make friends with yourself.
How to deal with stress by waking up in the midst of your habitual patterns.
To see fear as a steppingstone to fearlessness.
How digital distraction impacts us, and what we can do about it.
How to develop a home mindfulness practice.
The sessions include mindfulness instruction and practice, presentation on the evening's topic, group and one-on-one discussion, and Q&A.
This is an educational program. It is not counselling or therapy.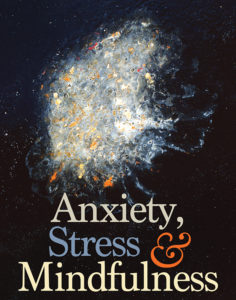 Choose the first 6, 8, 10, or all 12 sessions:
You Can't Do It Wrong
Getting to Know Anxiety Instead of Running Away from It
Where the Rubber Meets the Road: Mindfulness-Awareness Practice
Turning Habits On End
Mindfulness and Awareness
Birthright of Goodness
Mindfulness in Everyday Life
Grasping at Straws, Or?
Allowing Stress to Wake Us Up
Hibernate From Fear, or Befriend It?
Being Kind
Illuminating Traps in Digital Distraction
6 weeks: $110 (Can. $)
8 weeks: $145.
10 weeks: $185.
12 weeks: $220.
Recommended to purchase: Anxiety, Stress & Mindfulness: A Do-It-Yourself Guide to Wellness (2nd Tier Publishing) by Andrew Safer. Paperback and Kindle versions.
Note: If you live in St. John's, email Andrew to arrange to pick up a copy.
Connecting by Video Conferencing:
Zoom is not a passive online platform. The sessions are 100% live (no videos, audios, or computer-based training). You can see everyone and interact, so it feels like an in-person class. Zoom works with either laptop or smartphone. You will be emailed a link in advance; just click the link at the appointed time.
Registration:
To register, email: andrew@safermindfulness.com or call: 709-722-2716