SPRING MINDFULNESS AND MEDITATION CLASSES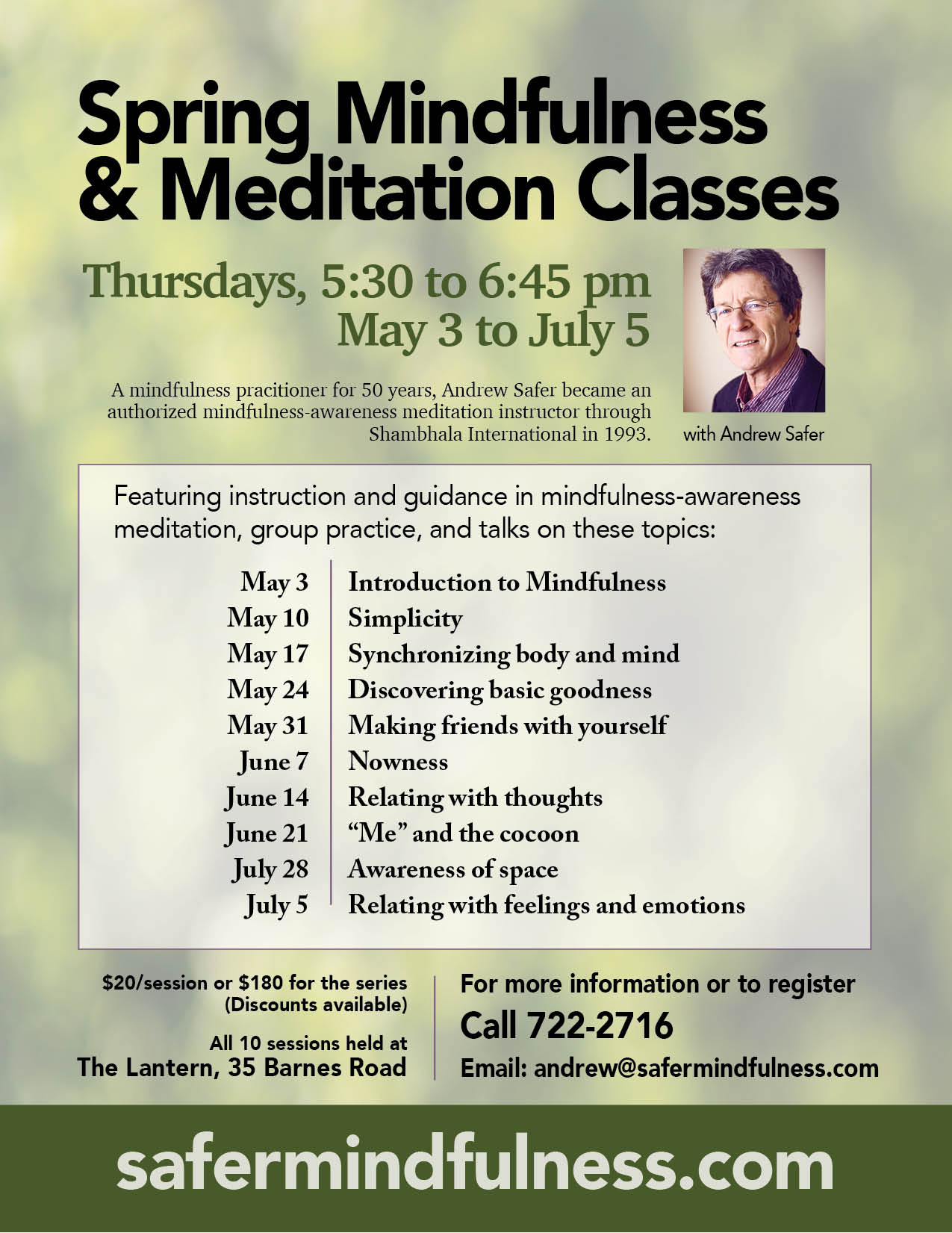 SPRING WORKSHOP SERIES:
NAVIGATING ANXIETY AND STRESS THROUGH MINDFULNESS
Starts May 1st
Deadline for discount: April 24th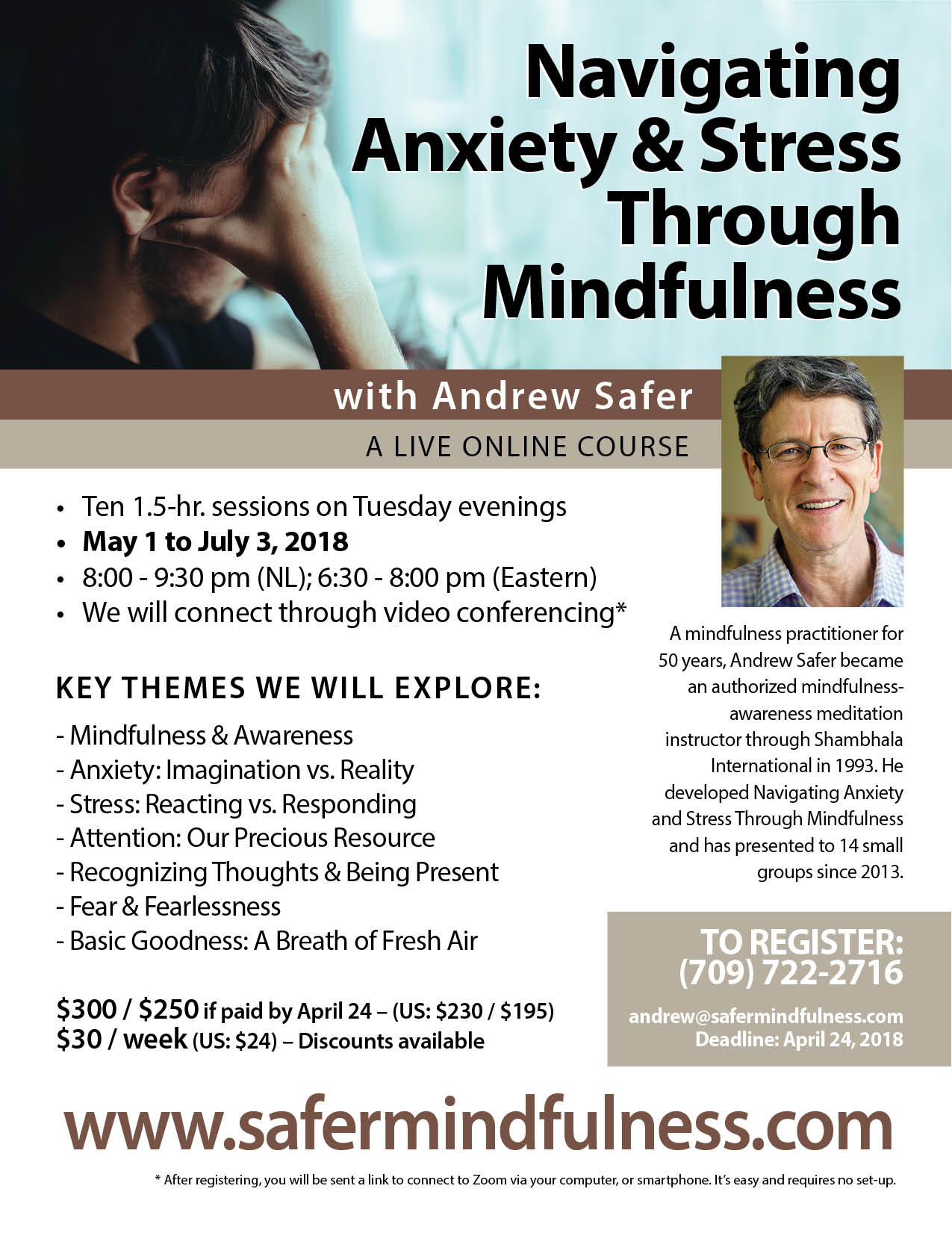 For more information, see Background, Program Information and Evaluation Summaries (scroll down), and
Evaluation Summary and Report re: the previous live video conferencing-based workshop series (May-July 2017)

____________________________________________________________________
More and more people, young and old and from all walks of life, are "stopping to smell the roses" through the ancient practice of mindfulness. There is something fundamentally sane about getting off the treadmill of busyness. We explore an alternative–just simply being with ourselves and our surroundings–and body and mind begin to synchronize.
As we become familiar with the practice, we discover that the tools of mindfulness can help us navigate rough waters–even the most difficult circumstances in our lives. When we are holding back out of fear, waking up and paying attention to what's actually going on instead of mechanically panicking and reacting, can help break the logjam. When we are impulsive, pausing can forestall thoughtless action. At any moment, we can take a break from compulsive busyness and simply appreciate our circumstances.
Safer Mindfulness workshops and training combine 49 years of experience in mindfulness practice and 24 years in mindfulness instruction, program development, and workshop facilitation.
Providing instruction and training in applying ancient wisdom and methods to address everyday challenges with clarity and resourcefulness

---
MONDAY NIGHT MINDFULNESS-AWARENESS MEDITATION

Every Monday night, our meditation group meets at The Lantern, 35 Barnes Road (Oak Room, Second floor). Everyone is welcome.
Arrive at 7:00 pm for sitting and walking meditation practice, and discussion.
Newcomers: e-mail andrew@safermindfulness.com to arrange to meet at 6:30 pm for mindfulness-awareness meditation instruction.
Contributions are gratefully accepted.